Government Stimulus and the Slough of Despond
Appearing with Dennis Miller, Grover Norquist of Americans for Tax Reform drew a brilliant analogy of government attempts to stimulate the economy. Here's a slightly amended version: Government stimulus is like taking a bucket of water from one side of a lake, walking around the lake, pouring the bucket back in and saying you're stimulating the lake to a great depth and soon the...
GIGO: Frum's False Premises = False Conclusions →
There is just so much wrong with this David Frum article for CNN but let's confine ourselves to the root of his error: I see some things I don't believe in: Forcing the United States to the verge of default. Shrugging off the needs and concerns of millions of unemployed. Protecting every single loophole, giveaway and boondoggle in the tax code as a matter of fundamental...
Fallows follows fallacy →
The Atlantic's James Fallows has reprinted the NY Times chart that purports to show that the deficit is all due to Bush-era policies. At least Fallows is too smart to repeat the false claim in the Times that entitlement spending is flat. It's not covered in the chart because its growth is due to factors other than it being a "new policy". The chart is also unbelievably...
Don Soretoro
There's actually enough money to pay the military and all entitlements. The president is trying to hold those funds hostage to scare people and leverage support from 2012 incumbents. The only budget the president put out had so much overspending his own party's solons rejected it. Raising the debt ceiling is like buying fat clothes: sure, you're not naked but you're still destined for a heart...
"Government can't control the economy without...
…so said Ronald Reagan in his famous speech A Time for Choosing. In What Social Classes Owe Each Other, William Graham Sumner wrote: If any one thinks that there are or ought to be somewhere in society guarantees that no man shall suffer hardship, let him understand that there can be no such guarantees, unless other men give them–that is, unless we go back to slavery, and make one man's...
In Blackest Night: GL Confronts Terrorism
I'm a Green Lantern fan from the Silver Age, Hal Jordan era. I know a little about the Golden Age GL, Alan Scott and more about John Stewart, especially as ably voiced by thinking-man's actor Phil LaMarr in the animated Justice League series. I knew pretty much nothing about the new explanation of the GL power rings' inability to affect the color yellow — until I saw the...
@AmericnElephant: FLASH: Democrat Voters Don't... →
Can a jerk, with the help of rehab, become a non-jerk?  And can rehab keep a misbehaving Congressman in office, and away from the camera?  And keep him from becoming mayor of New York?
President Tumbleweed
Our current president is just one of many in office who have forgotten that our nation is ruled by laws, not men; that political office in America is a time of service, not lordship; and that those who would be greatest among us should be the servant of all. Listen to me, leaders of Shechem.       And let God listen to you!    The trees set out one day       to anoint a king for themselves....
WSJ Economist Moore: Obama Is Just Wrong on Debt... →
IBD: Some Jobs To Save →
US oil is freedom from OPEC, US Oil is jobs, US Oil is transportation of food and goods and prices at the checkout stand… See also: The Obama administration's monetary policies have added approximately 56.5 cents to the price of every gallon of gas you pump, according to a new congressional Joint Economic Committee report via Gateway Pundit
WaPo: Obama Gets an Economic Jolt →
One Jerusalem: VIDEO :: 28 year old Benjamin... →
NIMBY
Cutting spending is hard for politicians because their constituents like the idea of saving the economy — many even understand that our present profligacy will collapse under the debt its causing. However, understanding — and the resolve to do what we must — fades when it comes to cutting back on entitlements from which we benefit and have come to depend. We need to say...
"There is no better exercise for your heart, than reaching down and helping to..."
This Magic Moment
Ben E. King & The Drifters http://www.youtube.com/watch?v=XX1mBpsWoMI or Jay and the Americans http://www.youtube.com/watch?v=WpePWo56zm4 Discuss…
Polonius for POTUS in '12!
I am currently directing Hamlet and am also stuck with playing Polonius (I'm no Ken Branagh [in many ways] and really don't like mixing acting and directing). As Polonius I get to deliver one of Shakespeare's more famous speeches, that of the courtier's advice to his son Laertes. Now, Polonius is circumlocutory and pedantic in his manner and made much sport of by Hamlet in...
American Spectator: Weigel's Static Reasoning →
Where they go wrong: increasing tax rates does not guarantee increasing tax revenue. I'm always amazed that people will accept an idea for government activity that, if they have any smarts at all, they know isn't true for their own lives. I know that the more I pay in taxes — income, property, or sales — means I spend somewhat less and therefore put less back into the...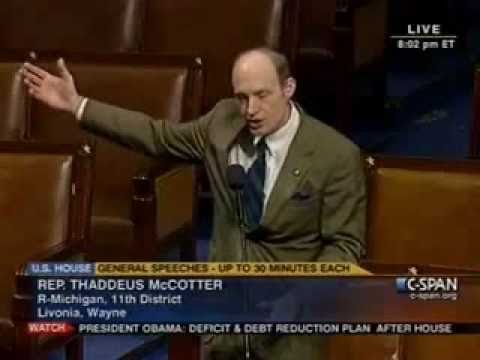 RT @debydoll: CBS' Schieffer shows he can't get... →
via NewsBusters. QFE: Two things, number one, we don't have a tax problem. Our revenues are going back to where they have been historically. We have a big spending problem. Spending is growing at a very unsustainable rate. Let's focus on spending… —Rep. Paul Ryan
""Spike" is what the others called him? That's a bit..."
– Buffy "School Hard"
Budget: things to keep in mind...
Raising taxes will affect any recovery. So-called areas where we need to compete equals new corporate welfare, replacing traditional beneficiaries with those led by Obama's cronies. Cuts are an illusion masking a growth in Federal $$$ as percent of GDP, taking us down the road that caused the PIIGs to crash.
What does the president believe?
"This rising debt is a hidden domestic enemy, robbing our cities and states of critical investments in infrastructure like bridges, ports and levees; robbing our families and our children of critical investments in education and health-care reform; robbing our seniors of the retirement and health security they have counted on," Senator Obama declared when the White was occupied by Republican...
@PJTV: The $1B Man →
Buying the election and outright fraud in the offing?
Michelle Malkin: Union pay chart of the day →
It's good to be an organizer…
Breitbart TV: Schumer Goes All-In for America's... →
The @dscc's pet parrot squawks as he's been trained…
Breitbart TV: @ThadMcCotter Pummels Dems with Led... →
Note the subtly laid-in The Who reference near the end.
Thought Gestapo in Action at Rollins College →